Older articles

Who was the better investor, Benjamin Graham or Warren Buffett or are they two sides of the one coin?
Read More
A simple way to do the calculations needed for investing like Warren Buffett is by using the BA-35 Calculator.
Read More
Warren Buffett doesn't invest in businesses run by amateurs and neither should you.
Read More
Competence and integrity, the two attributes that Warren Buffett looks for in management.
Read More
Warren Buffett believes that investors should be wary about investing in companies with share buy-back schemes.
Read More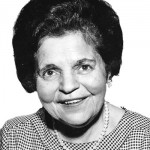 Warren Buffett invests in good managers and he hit the target with with Rose Blumkin at the Nebraska Furniture Mart.
Read More
Warren Buffett thinks that a company should only withhold earnings from shareholders if it can enhance its value.
Read More
Warren Buffett and Benjamin Graham both believe that if you pay more for a share than its intrinsic value, you are getting a bad deal.
Read More
A short explanation of the price-earnings ratio, just one factor that Warren Buffett takes into account when making investment decisions.
Read More
Owner earnings – what Warren Buffett thinks is the true measure of a company's earnings – explained.
Read More